Steven Lim 哥哥 - Ex-Street Eyebrows Stylist In Singapore
Singapore Idol First Season Contestant and "Never Say Die" Finalist!
Singapore's Top YouTube Top 3 Total Views Solo Celebrity Channel:
sghunk1976 (Over 11 millions total views!!!)
Singapore Homegrown Artiste/ Entertainer! 新加坡土生土长艺人!
Owner of Singapore's Largest Top Online Models & Talents Agency!
(over 3000 models & talents!)
Cousin of 梁文福 (Renown新瑶pioneer/ "雨季"producer/composer) &
Nephew of Jack Lim 随安 - (Music producer n also Composer of "关怀方式" &
PM Lee Hsien Loong and President Obama's Staunch Supporter!
(World Leaders that genuinely care for their people, deserve our votes!)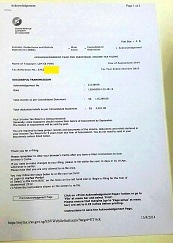 Have you submitted your income tax yet?! Click and make sure u get this
acknowledgement page (Steven Lim's 2013 income)!
News: Urgently Looking for New Faces/ Artistes for future projects, commercial
and TV dramas assignments!
Be the next local superstar and chances to act for tv dramas and commercials!
Very good candidates may be groomed and win a singing/acting artiste contract worth SGDS50,000!
To be in our model team and be spotted by our TV/ Movie clients, sms or call +65 87996634 (Singapore Mobile Number)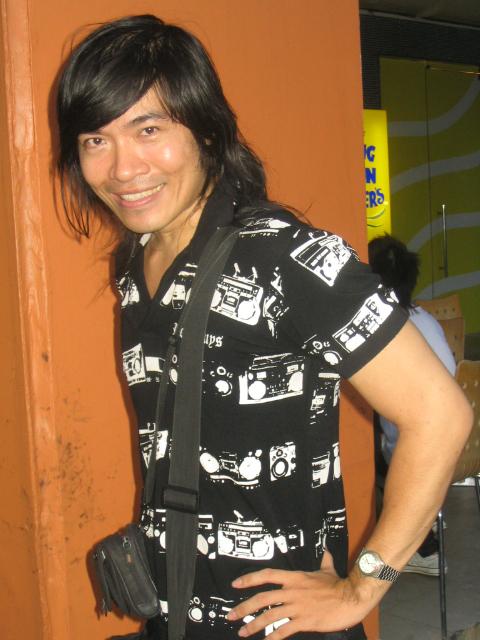 SG Biggest Online Model Boss- Steven Lim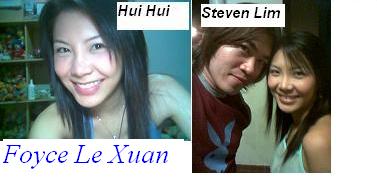 Steven Lim and his old time friend, Foyce Lim!
Steven Lim practises dances to Michael Jackson's Jam!! Steven Lim哥哥跳麦克杰逊舞蹈练习!!
Our agency talents involved in Singapore Police Force Corporate Educational Video
( Main leads and major supporting roles scouted and cast by Steven Lim)
Look out for Steven Lim, Joanne Kiong, Jonathon Lim, Manoj Ram, Teresa Loh in this video.
Our model, Manoj Ram appearing prominently in TV drama recently as Sammy!
He sincerely wants to thank TV station and Steven Lim!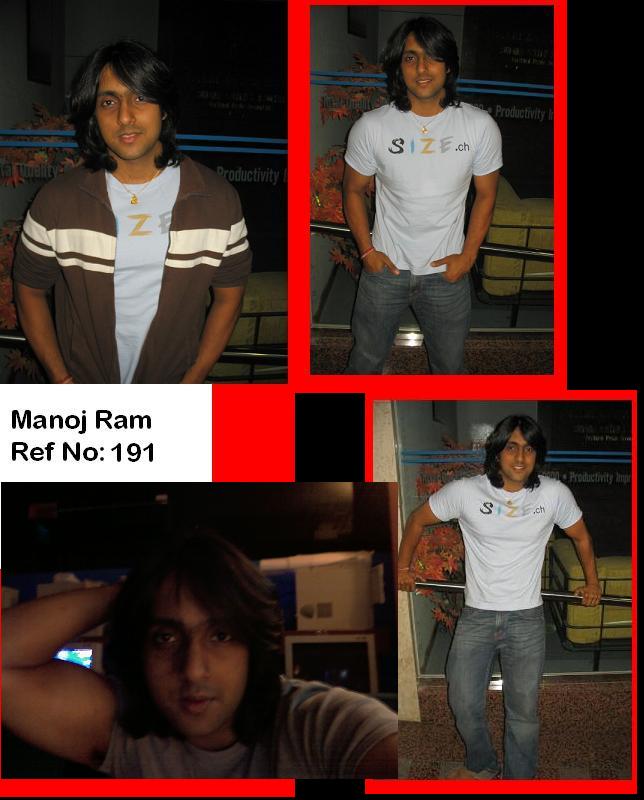 Steven Lim and Ris Low 0mm distance!
Special star Paid appearance for Canon "Boomz" 2009 (Zouk)!
(17 Dec 2009)
Ris Low slimmed down and back to best form!!
Ris not fair wear super high heels makes 180cm Steven Lim looks short short!
Touching comment from Steven Lim's fan!

Real Singaporean Fans swarmed Steven Lim!
Yup! Everyone here really took turns to take a pic with Steven.
Steven is very very very very well known star in Singapore!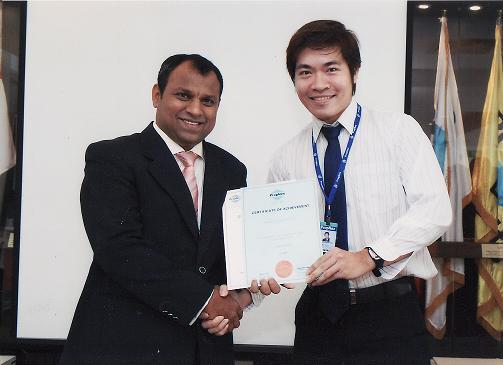 Steven Lim with Mr. Mohd Ismail,
CEO of Propnex Real Estate Agency (Singapore's largest) during 2007!
Wanna book our over 3000 gorgeous talents/ models..?
For shows or photo/ video shoot?
Sms or call 87996634 for booking or enquiries.
Notable completed projects- Supply Model, David Lim as Grandfather in Crystal Jade TVC, Singapore Police Force
Corporate Video Casting
(15 talents including the main leads fully casted & auditioned by Steven Lim) & HDB launching project videos (provided 4 talents)
& Carlbergs Telemovie. And provided more than 100 talents to Jack Neo's movie, "做人"!
Provide talents to many Chinese & English TV dramas including Crime Watch (Nurul as Mother of Nonoi- Shot Done,
Famous One-Eyed-Dragon (独眼龙)Case (Wong Li See as his wife and Celine Song Wan Ling as his mistress),
Rabya & Sim Pat Eng as main Leads for TV medical show. (Shot done with full script!), First Class, Polo Boys,
Immigration and Checkpoint Authority Drama (Point of Entry) and of course a definite bulk supplierof talents
for the following Ch 8 tv dramas: 双子星 Ultimatum, 想握你的手,当我们同在一起, 红白喜事,
泳闯琴关,最火搭档, 破天网 Breakout, 我们等你. 星洲之夜,边缘父子 and many more!!!
(Shot Done and all supported by real proven payment advises! 全都有厚厚收据,要假都很难!)
24 HRS CHATROOM PLS PROCEED DOWNWARDS! 24小时聊天室请往下走!
See my latest youtube video on my $5000 dollars giveaway! Guys, pls subscribe
to my youtube Director video channel: sghunk1976 when you see this.
Got big surprise for you! Blog entry and story below.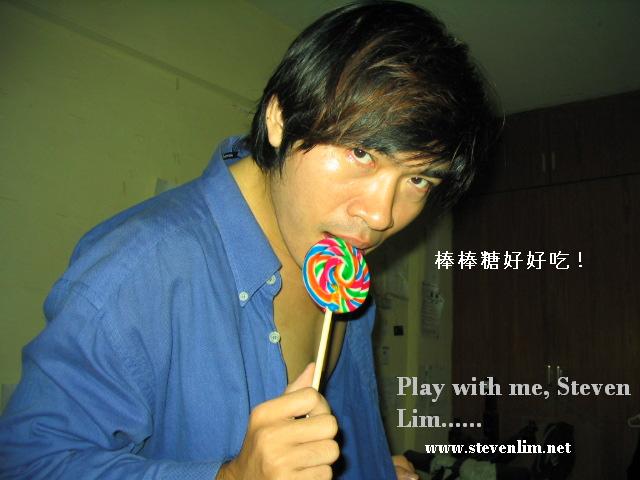 New! Steven Lim - Boss and Acting Trainer for STEVEN LIM DOT NET MODELS 老板兼演戏导师
Direct web link to this video is (DV直连网页): http://www.youtube.com/watch?v=tNS2DIYuZLs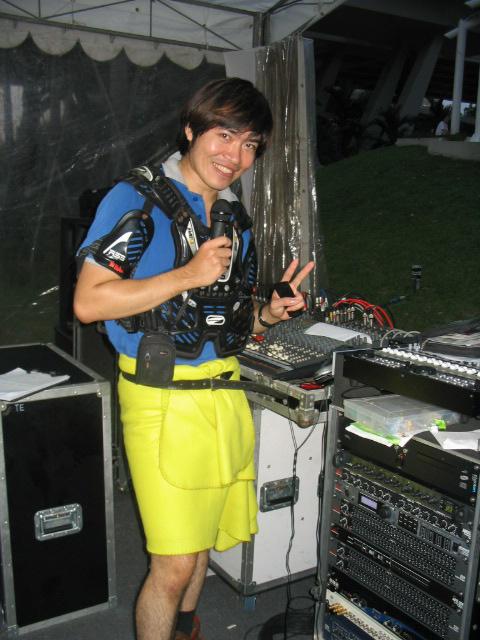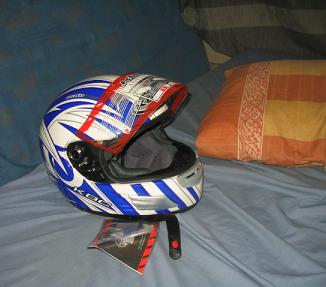 Super nice full faced KBC helmet at my very own bed....
Steven Lim
Rest In PeacE
My handsome nice fans who politely asked me to take pictures with them after they watched me in The Showdown on Channel 5, 8pm Thursday.
They said they are my fans and support me all the away. Asking me to rock on. Very very touched!. If you see this, U all rock!
Thanks to the Mediacorp's opportunity, I learnt to obey instructions, learning new things and happily earn the $1k. Ke ke ke! =D
Super clear scans from my Canon MP145 all in one printer....amazing rite?!
Just by one button! Good things must share!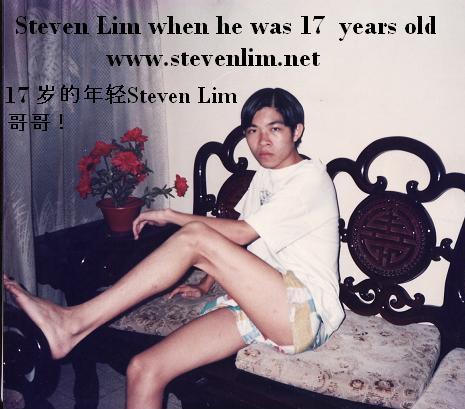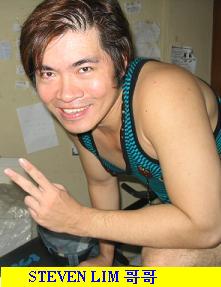 New! Steven Lim and his Class 2 Honda Shadow 600cc VLX Motorbike!Steven Lim哥哥600cc 本田重型机车!
听听我们的模特儿有话对你说 Listen To Wat Our Premier Package Models Have To Say To U
(请点击Model 听看视屏 Please click Model to play video)
Genuine Clients!! Even overseas clients read and emailed request
to use our prestigious models!!! We are going international!
Serving anyone in the world who has the money to pay. Click to enlarge pic.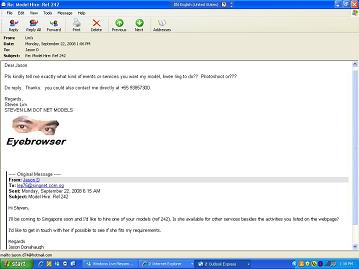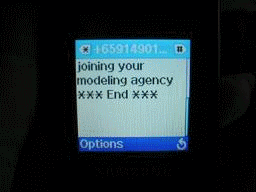 Many request to join in our Modeling team!
**(Download free "wmv player" app for Ipad/Iphone to watch below
wmv format videos on Mobiles!)** For Example - OPlayer Lite
(Grade A* Free Video/Audio Player + Free Web Browser!)
Visit our full catalogue of our Artistes, Models & talents
in the "Our 3500 Models and Talents Database 艺人" Many just joined for fun and hobbies!
Donny is what we defined as great attitude hunk!
Ryan is such a handome and talented guy! Mark is really a charming guy! Shiau Hui is what we mentioned as tall lady!!
Bryan Lim si realy fine looking and nice..! Donny is what classifed as really handsome! Jennifer is what we called the Thumbs up!
John is such an awesome guy! Serene is defnitely a class of her own! Maggie is really amazing and good!
Steven Wu is reall Super Awesome! Jeffrey is so cute and super! 要红一起红! Alix is Super Wonderful and Amazing!
Glen Ng is what we called Gorgeous Dancer! Tao Wei is a Martial Art Expert! Livia is what we call the Super Amazing!
Eugene is such a good looking gentleman! Abigail is a brilliant gem in the gemstones! Michelle is really an amazingly tall wonder!
Joey is what we called gorgeous wonderful one! Max is really Super to the Max! Sok Har is really friendly and with great EQ!
Bao Ling Bao Ling 真的灵! Gabrielle is really fantastic and so nice! Michelle Lim is really superb and amazing!!
Kok Quan is so awesome and wonderful! Edmund is such a wonderful man and superb! What a wonderful Lady Sarah is she!!
Joanna Angela is definitely and Angel! Shean Theng is such a fantastic guy! Wong Min is Such a Super Girl!
Fantastic Lu Fang, Fantastic Lady! Jian Li is what we believe in his super power! Zoey is super good and super awesome!!
Sheng Xuan is really really great! Yong Kang is what we called a gentleman! Sheery is so nice, so awesome, so polite and great!
Nina is simply the awesome and wonderful! Steven is Really Really Excellent!! This Ester Lady is SUPER!
Jia Ming is really superbly good and handsome! Shawn is really really awesome! Hui Ting is really really fantastic n determined!
Dennis is really jovial and very cheerful! Patricia is really superbly awesome n great! Jaslyn is what we called a really awesome girl!
Leon is really artistic and creative artist! Sharon Chong is really good and refined! Adaira - What a wonderful Lady!!
Cedric is what we called the Handsome Boy! Amazing Constance is really constant!! Super Lick Kok Wei, Super Him!
Kai Liang Kai Liang Number Number 1! Michelle is Superb and Awesomely Good!! Sarah is really good n nice n ethusiastic!
Haykal is really superb and very nice! Raven is truely amazing and really nice!!! Boon Kuang is really super Good n Talented!!
Models & Talents
Now available for hire for any photo shoots/
shows/ events/ parties/ videos/ acting/ dancing!!!
Choose your artistes now!
Interested Guys n Girls
who aspired to be in a prestigious model/ talent team with guaranteed 24hrs long term promotion.
Even Police Officers join our team! 连警员都有加入!
Click here to view 这里点击观看全套 3000艺人our full database of over
3000 models/talents 模特儿/艺人 & more info!
or Call/Whatsapp/SMS 87996634 for enquiries.
New!President Obama of United States, Steven Lim loves and support you!
Direct web link to this video is (DV直连网页): http://www.youtube.com/watch?v=252YOz3MHwE
N
ew!

有才Steven Lim 哥哥singing "Oh Holy Night" in Dophin Sopranos !(海豚音)

17th September 2009 Thurs 1212hrs by Steven Lim

OMY.SG SINGAPORE BLOG AWARDS 2009 picture sources from: http://www.omy.sg
This entry is specially dedicated for above mentioned event,
which incorporated friendship,
bonding and the sweat and the number of brain cells the organizers
put in to make everything possible.
This event makes me starts to blog again after more than one year.
Look at the venue it is held. Posh SupperClub where all either only
the rich, very handsome
or gorgeous gathers. Lots of familiar faces over there
including celebrity and stars and big organizations big shots. I
was trying to look around for people that I know of, of cos, Alvin in marketing of omy.sg was
always very busy running around coordinating stuff
. Damn hardworking nice fellow!
I shook the hands of Cai Sheng Jiang, chief editor of wanbao i guess
and actually is me and my dad's very respected person. He is someone that has the 内涵 when he talks. Deep down, I was very
honored when i shook the following people
which i know their names. Namely, George Yeo the minister, that cutely or rather humbly acts blur that he is totally not in the field of
blogging but he actually knows everything about it and perhaps even know more
about IT than anyone else in the event and motivate
everyone of us to upgrade and keep in with the times. He even knows
what is twitter
and uses it. I am so dumb never even use before the advanced
new platform. And Royston Tan, the 881 big director.
He already knew lots of people is going to get his namecards and
his personal assistant, Sufyan already prepared whole stacks of
namecards,I managed to pass one of my business card to him.
Hey, Me at least is Singapore's largest online model/ talent
agency's boss. Dun play play sia. And yes, Yang Jun Wei, the Emcee,
poor thing...have to keep talking and
talking non- stop for the whole event and add in the humour.
It is not easy to hold an event where everyone is talking
downstairs when you are talking. Thumbs up for you! Account Manager
of SPH U-weekly, Adrian Low, and Cheng Ding An,
Director of Kallanr Roar, and OMY female head, Miss Lee Kuan Fung, really nice to meet you. Hi I m sorry if i miss out
any becos I really do not know your name. Yup, specially mentioned is someone that is not in my good books after the event.
Peggy Chang, the TV girl. Zero PR skill and rude! I was trying to be very nice and go over and say hi to her cos she
mentioned me on her blog before. I wanted to shake her hands and asked her for her name cos i really forget
that time but she does not even bother to lift it up.
Damn stuck up sia...! Really from impression 7/10 pointers become -100. Trying to give you face and say a friendly
hi to you and give me this attitude. Pissed off. She should realized my female model (174cm) from my team
that i bring that hooked on tightly to my hand is alot taller and much more gorgeous, classy and fairer than her sia.
Happy stuff is a few of my readers among the blogger community comes up to me
and saying my videos are interesting and read my blog. That is really good enough for me..I was nominated as in the LOL category.
Never win, NVM, guess my competitors are better.
And one last one, blogger Yu- Kym!!!! I did not know who is she....she stood beside me and keeps staring at me and
look thru my eyes and i cant bear not to say hi to this beautiful
lady. I m totally straight ok!!! When i read her blog, then i realized that she is not that innocent as she appears to.
She appears to have slept with lots of guys before and she couragely shared her experiences on the net.
But seriously, she could pass off as a very nice lady easily. From my point of view, this year Singapore blog award is a big success.
But you really need more entertainment to spice up the environment. Like live bands even before the event could
actually starts to make the whole event more lively. Perhaps a female host to match with Jun Wei so the Yin-yang
will be balanced. Lastly, thanks so much OMY.SG for inviting me there. I was very very very deeply truely absolutely honored
and I will continue to support local medias. OMY.SG rocks!
21 July 2008 by Steven Lim
Reverend Ming Yi 明义involved in breach of trust, fraud document case... Held on court...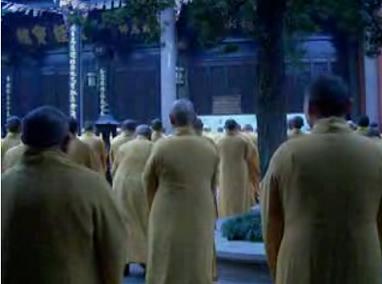 Really what a waste..!.A monk that is heroically
endorsed by millions of people,
doing special stunts in charity shows, doing many
charitable works, get in this kind of trouble. I still
remember the first time he did a stunt on TV.
He dropped tears, many dropped tears for him too.
Imagine a monk had to do this kind of stunts to get
more donated funds for the
organisation. That really touched my heart too.
My family donatedto the organisation. Then some
problem involving Durai previously from NKF
makes government do checks on Non- profit
organisations. Including digging
out Ming Yi's salary of more than 10k monthly, which i heard he still donate part
out of the money for good causes. LET ME TELL U! This monk rocks!
No other monk in Singapore are as famous as him now. Now I believe in the process
of helping another organisation, he got himself in deep trouble, with a
big possibility that he is going to jail if convicted. Oh man...that is going to be so sux!
Spend most of his life doing many charitable events, end up getting this kind of unfair karma...
.I felt angry also... how come Ming Yi as a reverend should know wat is right and wrong...
wat to do, wat not to do. I suspect he has been betrayed and framed or forced to stray.
Oh maybe he does not even know about the case! That bastard that 害Reverend Ming Yi should be
pulled to the target board and get枪毙
 machine gunned. Ming Yi's face so cute and kind still got people want to sabo him. Really KNN! I
want to condemn this person and urged the authority to do more checks and pulled up the real culprit.
Ming Yi so good wun do these kind of things one! I wun believe, NEVER!
07 June 2008
Big things happening around us in the world ( Recap)-
Dr Chee Soon Juan jailed, Earthquake SzeChuan, Cyclone, Racist Blogger Caught
Dr Chee Soon Juan Picture from wikipedia
There are what had happened recently in the world. Szechuan China kena earth
quake. 70k people died if i m not wrong. So many people crushed in this big natural
disaster. Heard some of the young victims are still holding pens when the ceiling crushed
them like pancake. Some of them shouting and crying. Ma ma! Pa Pa!!
Sorry i have left you down...i could not live to see you again. SOme were pinned down
by big walls and pierced thru by steel. Some were passed an electric saw to cut their own
limbs to be rescued out easier. Cyclone in Myanmar...
No more house to live for many. To add things worse, due to political issues, foreigners
rescuers will prevented to enter the zone. End up may end up more casualties. Racist blogger
caught for saying satay satay to Malays and many other
very offensive racist remarks. Some may see his blog entry as a joke but to me, this is definitely
not funny. What he wrote is definitely not true. There are many things some other races
should proudly learnt from the beloved Malays in Singapore. Singaporean Malays are
extremely united and bonded to their family members and yes, majority of them
are like that.
We should learn to forge closer relationships with our families. Malays are technically
more skilful in many ways. Fandi Ahmad is the football idol of many races then and now,
and i still remember him and his team member has created many magical moments in the
soccer industry. Let me tell u, that is the prime of Singapore soccer. No one can deny that.
Abbas Saad, Malek, Lim Tong Hai, David Lee and Super Sub, Steven Tan....No one can forget
these great heros..Ilove Singapore just because it is multi racial in Singapore, and we live in
harmony with one another. Thus, the government values this very much and hit on strongly
on racist remarks. The Malay girls in my secondary school always get higher marks than me in
exams and tests.
They are so smart and speak good English where i see them proceed on to JCs and Polys.
Where i continue studied ITE...Sad...Me lousy leh..done so badly for my O level.. people 6
subjects under 20 points. I five subjects 21 points. Half here half there, super headache...
But I was fortunate I moved to Nanyang Poly after my army. Hereby, I sincerely hope that no
one will try to use words to harm other races in Singapore. We are proud to be living in Singapore
because we dun discriminate
any of the races, be it majority or minority...and i foresee it will be this way in distant future.
N Lasty, Dr Chee Soon Juan. I feel very sorry for him really and the recent court case. He is
going to jail again for doing something wrong...I almost want to cry also becos i find him
poor thing. I managed to see one of his youtube video about the interviews with him with
his wife and young kids. Trust me, you will feel sorry for him too. A family man
with kids, waiting for him. He is already bankrupt and he still so call trying to attempt to
'reform' the leading government. What will happen to his kids? Bankrupt feed what food..
I really admire your never-say-spirit and I bet some of the people secretly will as well. But
some of your actions could only bring more hurt and harms to yourself and family. Coz sorry,
this is Singapore. We value stability and we have an excellent government and leaders that
leads us to one of the best in the world and I will continue to serve the one that brings us
good lives and stability. On the other hand, please allow me to offer some food and some
toys to your kids if I do know or meet you in person one day. Trust me, I will do that, small case.
I will tell them they have a never-say-die father. We are all Singaporeans. Let us dun hurt each
other anymore..
Below is my Honda Goldwing 1500cc Motorbike educational video. Ride Safer, Live Longer! SOLD!
"Nothing is impossible, Impossible is nothing!"
Steven Lim "Dragon" (model)

On extreme left is Steven Lim. Above two pics shows Steven Lim shapes the eyebrows of
well-known Actress Evelyn Ng from "Light Years". Click thumbnail to see enlarged pics.

Steven Lim representing Singapore was very honored to be voted most handsome guy
by Malaysian top forum, lowyat.net in Nov 2005. Special thanks to them. He
beated Taiwanese Jay Chou, Korean Bae Yong Jun, Hong Kong Edison
Chen & Malaysian Idol Daniel Lee Chee Hun!!
明天记的再回来, 有特别惊喜! 观看现场"Live"Cam视频请允许ActiveX运作!
All prank and nuisances will be reported to the police as shown and be sued with your ip addresses.
Click to enlarge for eg.